World Book Day 2021
WORLD BOOK DAY ACTIVITY
Class Competition
Our class competition was to design an original book cover with title. It proved to be such a difficult decision for our judges that we had two winners! Amelia designed a positive affirmation book 'Love Yourself' based on our recent work in class and Ruby's book 'A Boy Called Hope' was inspired by hope for the future. Well done to everyone that took part. Extra team points all round.
Try the reading quiz below. How many can you get? Good luck! The answers are at the end.
There are lots of activities in the menu above for you to choose from. Have fun!
We made book characters from wooden spoons. Can you guess who they are?
Where is the most random place you can think of to read your book? In a tree, under the table or in a cupboard? Use the template to add your picture and the name of the book you are reading. Alternatively, simply send your picture to me on the Remind App and/or School Facebook page.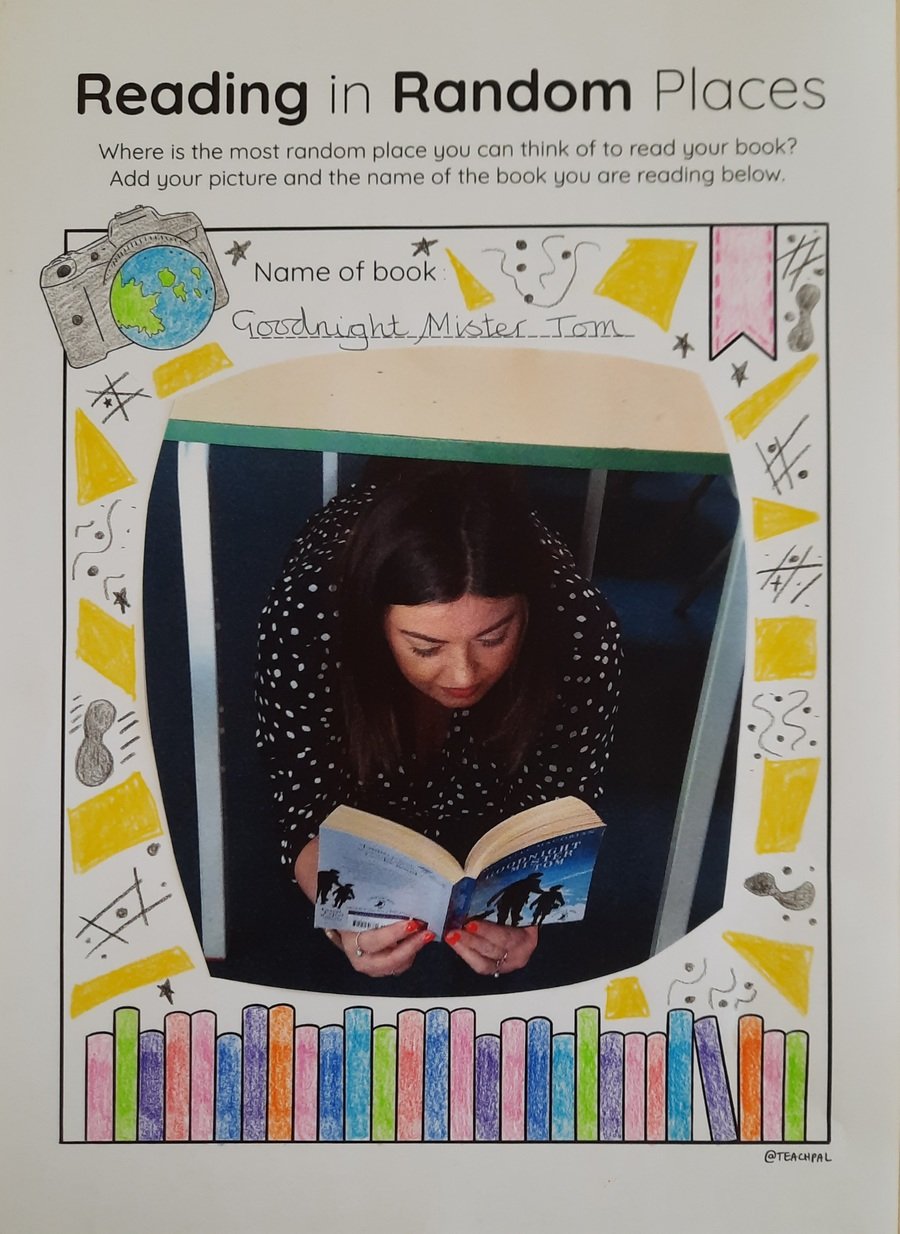 25 fun book-based ideas to help you exploreyour favourite stories and maybe inspire your own!