Santa Dash
We enjoyed fun and games in our Christmas jumpers and hats.
The Snowman
We have been busy rewriting the story of The Snowman. We wrote it over a number of days, and spent time editing and improving. The children then presented it in their best handwriting, producing some amazing finished pieces. They got fed up of me telling them how proud I was!
Christingles!
Christingle means 'Christ's Light' and it is a symbol of the Christian faith.
The orange represents the world.
The candle reminds Christians of Jesus who they believe to be the light of the world.
The red ribbon goes all round the 'world' and being the colour of blood, reminds Christians that Jesus died.
The four cocktail sticks could have either of two meanings; the four seasons or the four corners of the world.
The sweets (or sometimes dried fruit) remind Christians of God's gifts to the world including kindness and love.
Christmas Crafts
We have made silhouette calendars, clay Christmas tree decorations, along with our reindeer hats.
Christmas Puds
We made some simple Christmas puddings. I can't guarantee any will make it home though!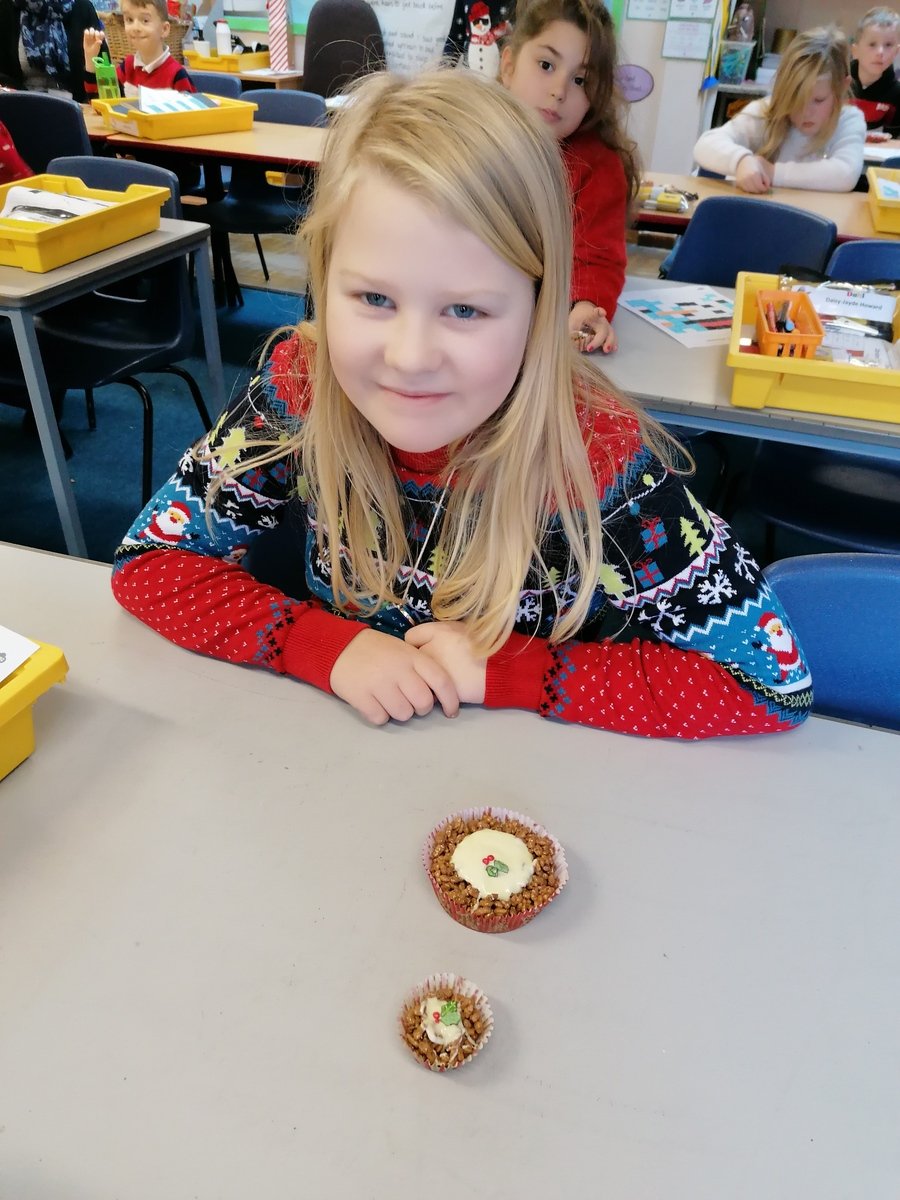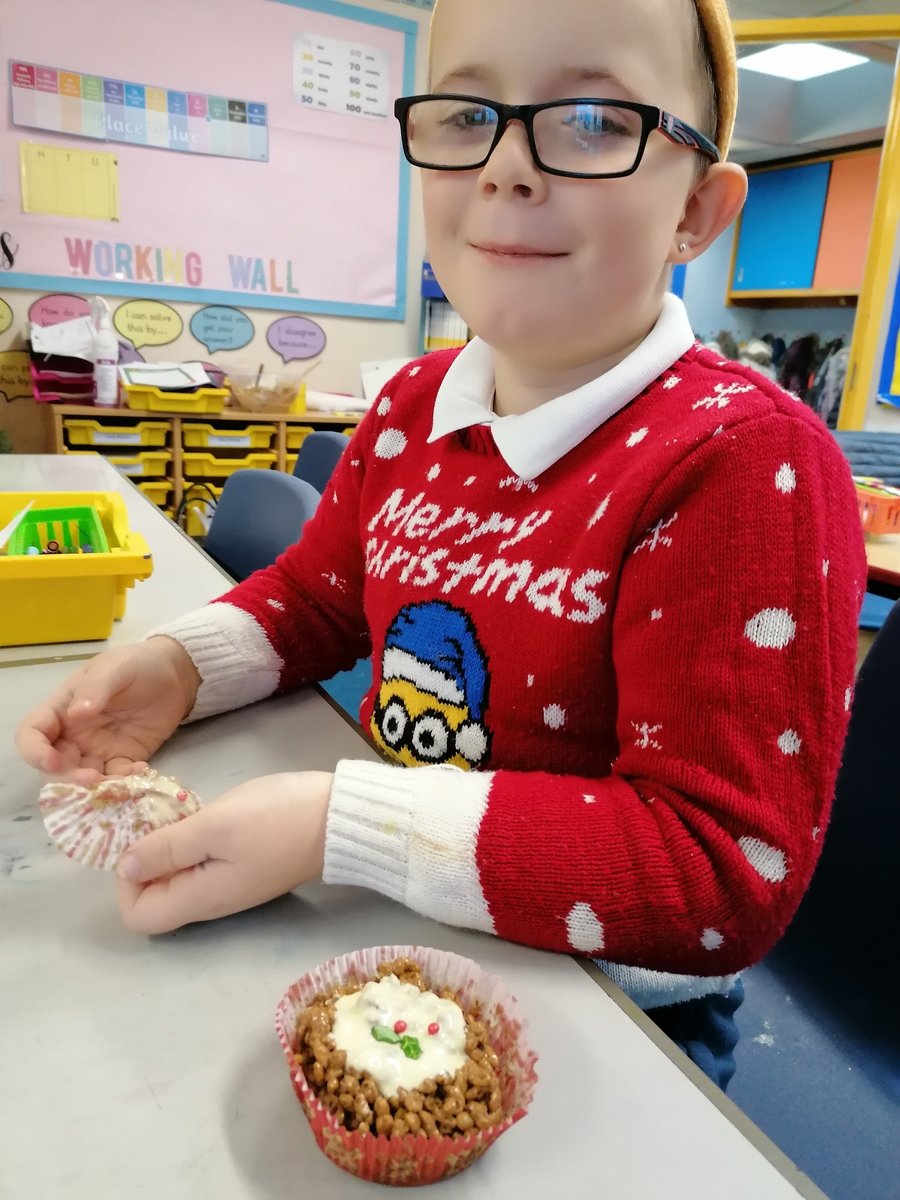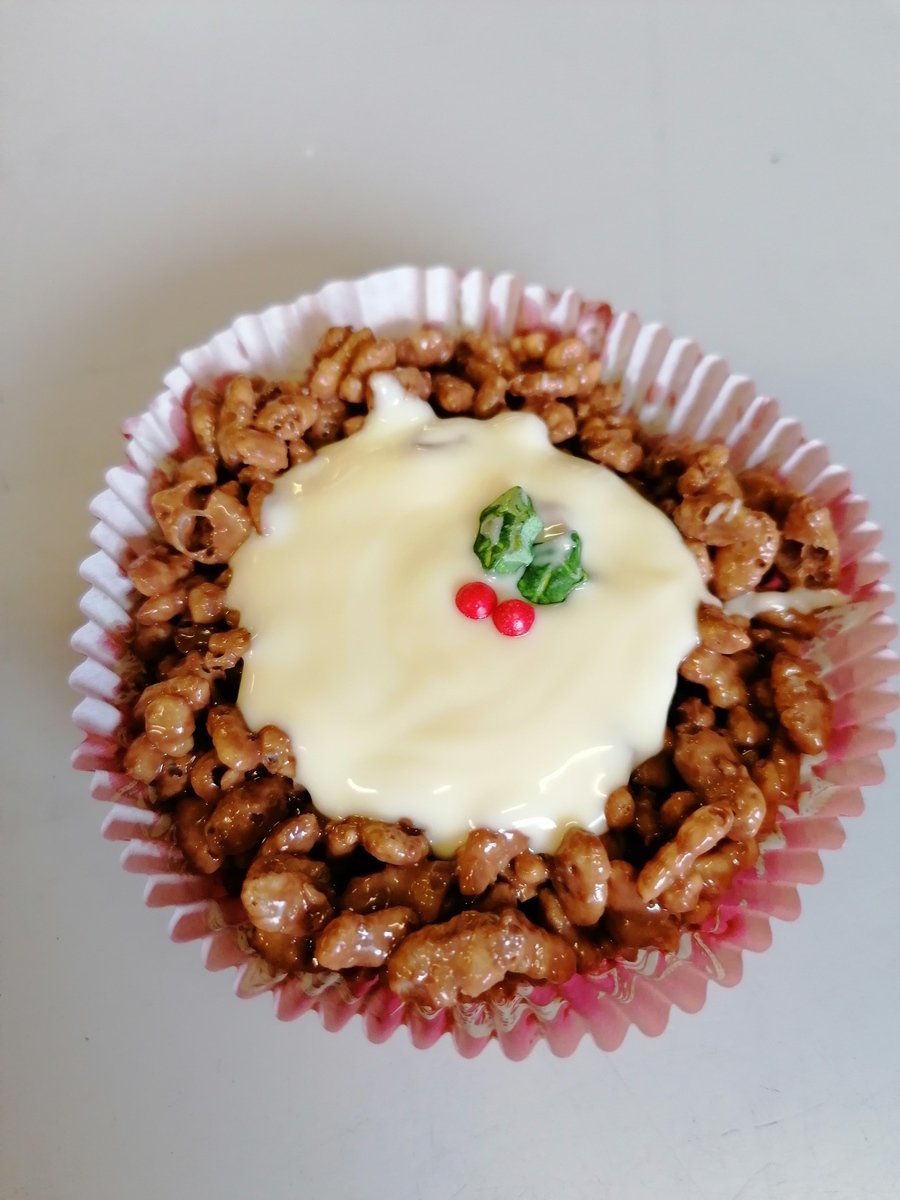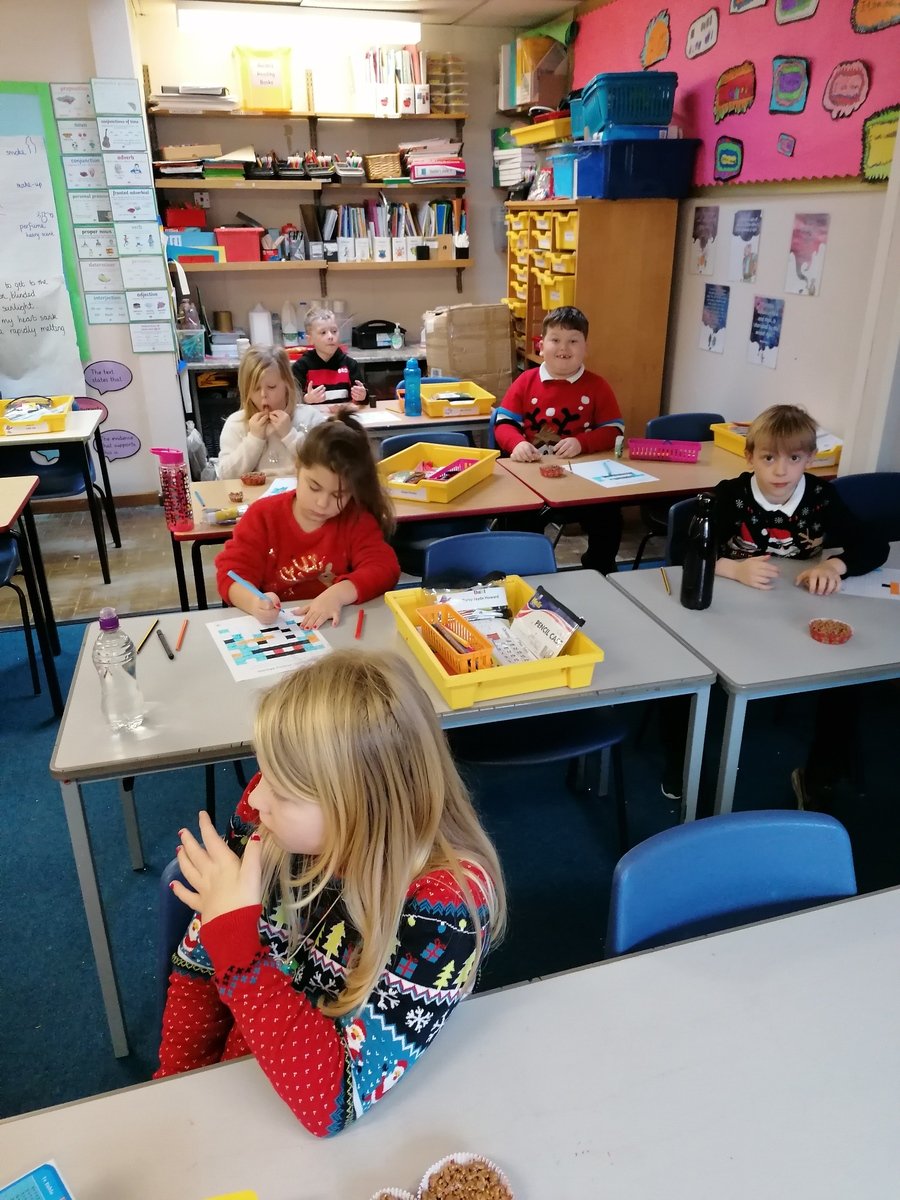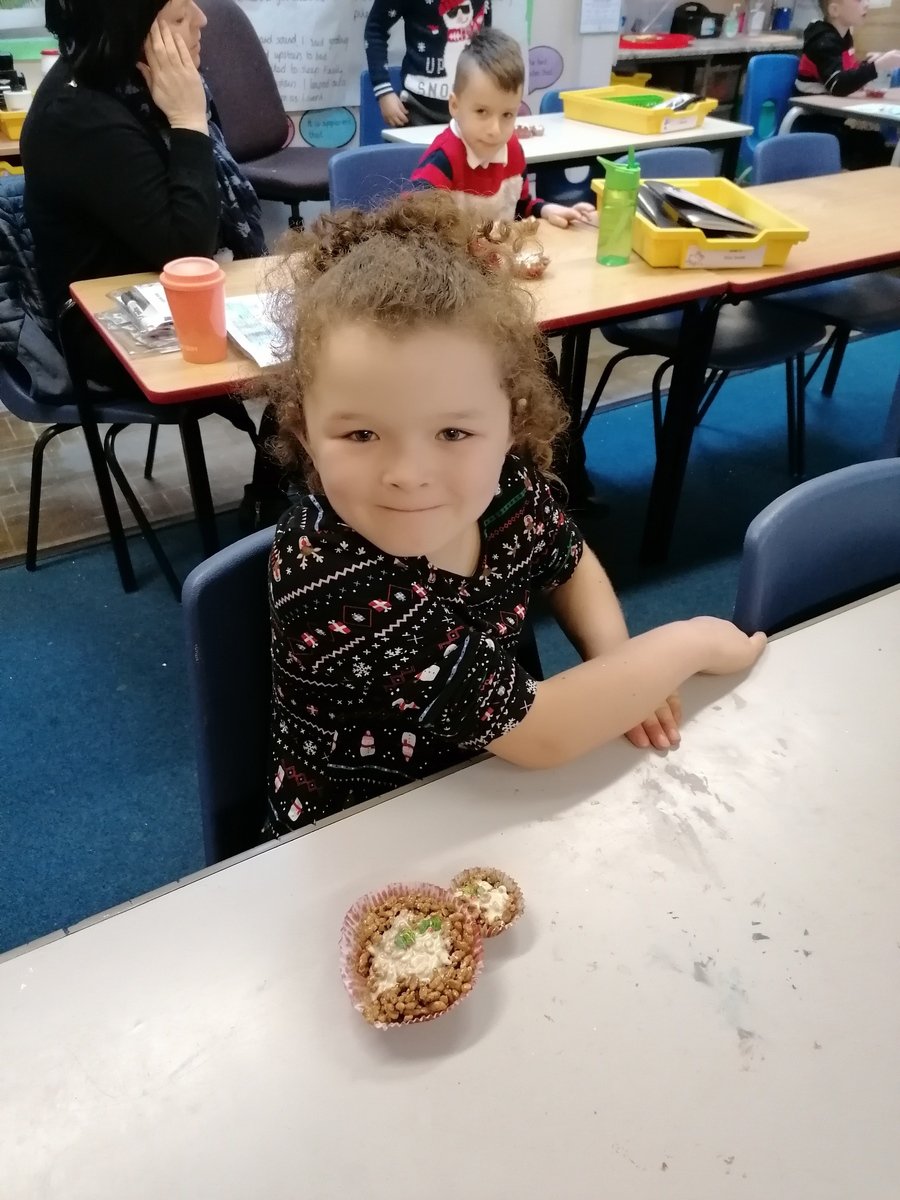 Christmas Dinner
Christmas Dinner was a little different this year as we ate in class bubbles, but we still had lots of fun. We wore party hats, pulled crackers and just enjoyed ourselves!