Forest School Summer 2022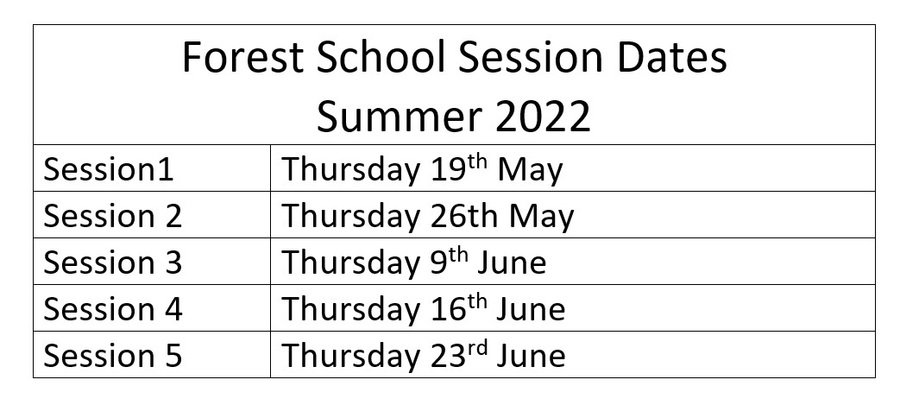 Our first session
We enjoyed learning the rules of Forest School and playing wide games such as 1,2,3 where are you? (Hide and seek to see if we had listened to the rules) We also played keeper of the keys and swim, fishy, swim.
Session 2
We celebrated the Queen's Platinum Jubilee in the Forest..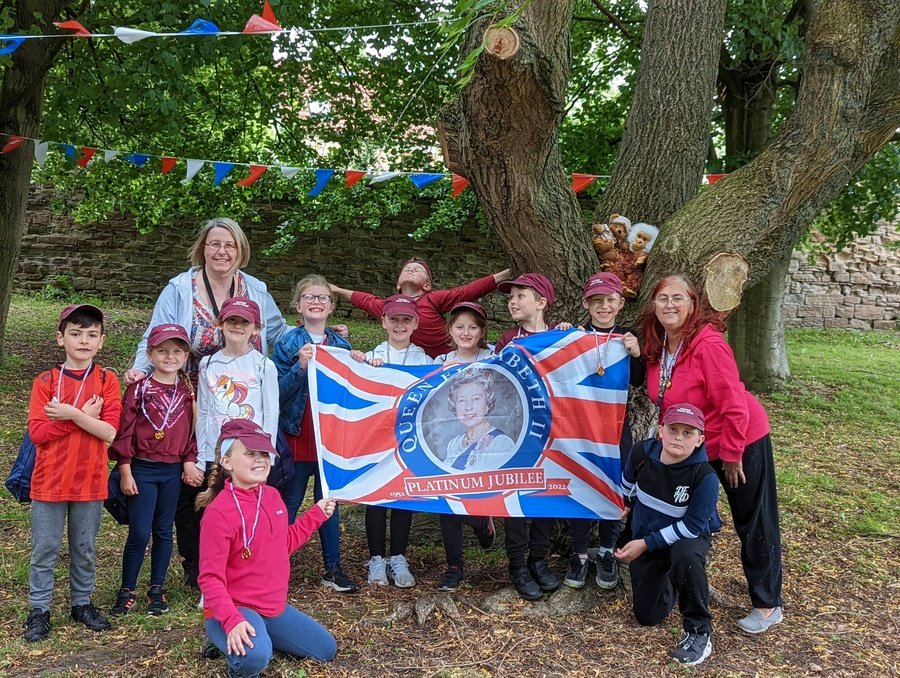 We went orienteering, following a map to find the Queen's flags.
We got very competitive, trying to be the first team to bring back all the flags.
We played bean bag goal. Olivia was the winner with 250 points.
During snack time we enjoyed a Jubilee picnic
with the popular Forest School Mix juice drink.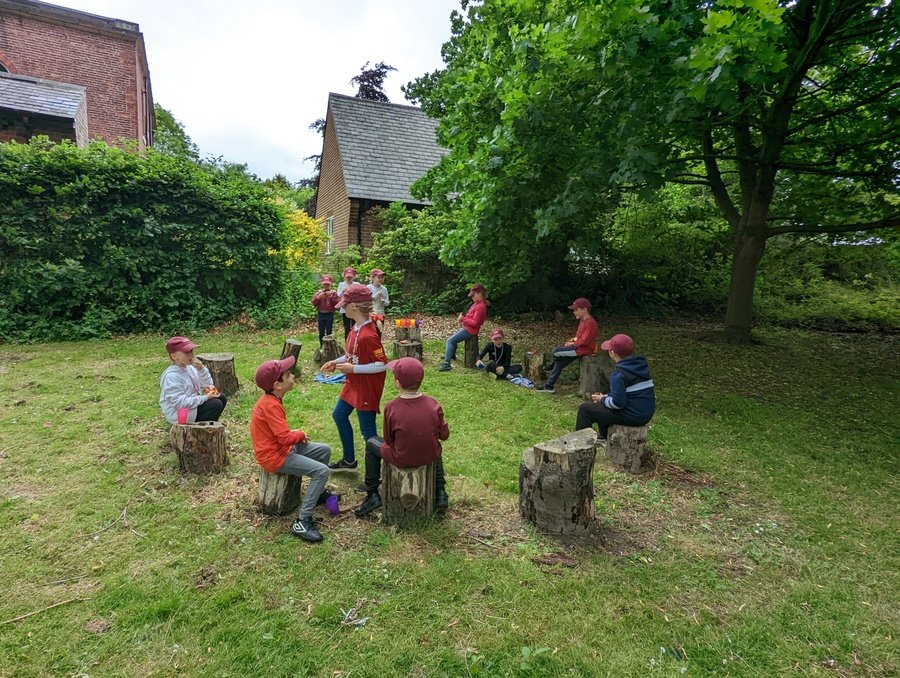 We enjoyed parachute games- colour run and the mushroom.
We took part in a whole team challenge of crossing the swamp. We had to think of a way to get our whole group across without stepping off the mats. There was a lot of good discussion and ideas. The whole team succeeded.
We made fairy and elf dens using natural materials. We were really creative.
Some of us included garden areas, even a football pitch.
We had to use our senses of hearing and touch to navigate around a rope course blindfolded. There were tree stumps and branches to travel carefully around on our routes. It was a very strange- feeling experience but we all did really well.