Have a look at what our Forest School children have been doing this term.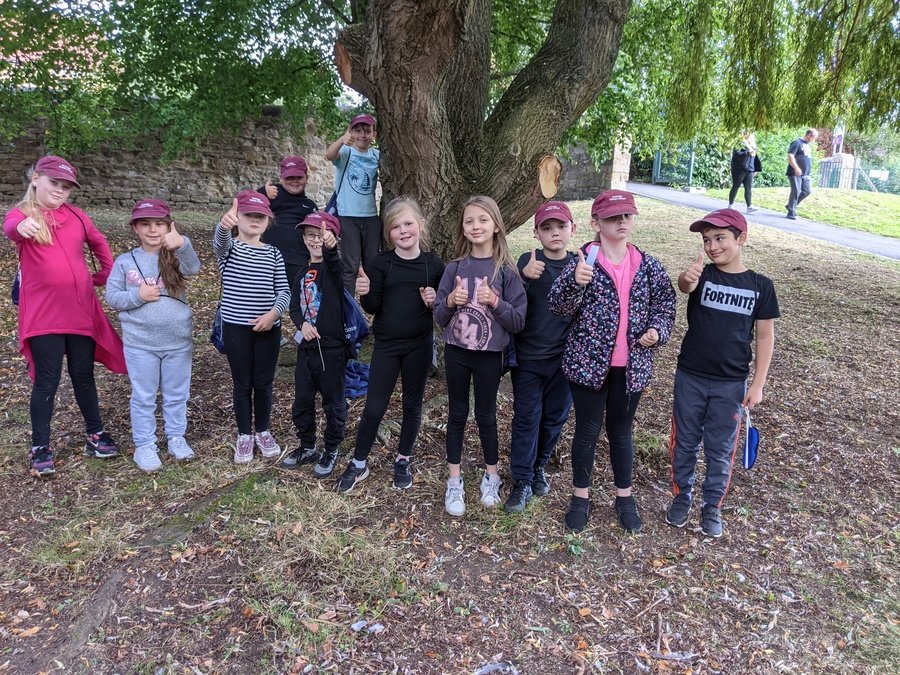 Session 1
We have been learning the rules of Forest School and the boundaries we are allowed to explore in, the whistle safety signals and played a few teambuilding games such as 1,2,3 where are you? and Crossing the swamp.
Session 2
We remembered the rules well. In today's session we played 'swim fishy swim', took part in an Autumn Scavenger Hunt and had to make Forest Art with the natural materials collected and played 'Keeper of the Keys' in which we had to use our listening skills, wear a blindfold and stop the thief from stealing the keys.
We were glad the rain held off today, but we put on our waterproofs just in case. We did our first forestry skill task today and some of us found it tricky. First we learned how to tie a 'clove hitch knot'
Next we had to use our learned skill to tie the 'clove hitch knot' onto two sticks. We called them 'fishing rods'.
Then, we had to choose a partner, join our sticks together to make a square and use a technique called 'lashing' to securely tie our sticks together. We had to work together as it was quite tricky.
Our end product was a natural picture frame. We were pleased with ourselves for persevering.
A lovely sunny afternoon in the forest. We began to use tools for whittling a stick into a peg.
We started off by using potato peelers to scrape off the outer bark, then we were taught how to use two different types of knives safely to whittle and shape our sticks to a point.
We had to rely on our sense of touch and hearing as we took part in the blindfold challenge. We started off by standing on the spot and turning to face the sound of a tambourine. Then we got into groups of six and had to place our hands on the person in front and follow the sounds. Finally we followed a rope course, we had to feel our way around the tree trunks and keep hold of the rope. It was a weird sensation but fun.
Due to photographs and disco day we had an indoors session doing natural arts and crafts.
Session 7
We had our shelter building and campfire session.
We were joined by six year 6's who were taking part in a 500 team point reward.
We had hotdogs and toasted smores.
We had great fun with the Autumn leaves. We made a gigantic leaf pile and then took turns to run and dive into the pile- 1,2,3,4,5- Go for a dive!
We then made our own nests using the leaves.
We had a treat of hot chocolate, marshmallows and whipped cream- Yum!