The children and staff at Norbriggs have had a fun, festive time. The children have made Christmas crafts, cards and calendars.
The hall was decorated with our traditional hoops which each class had fantastically created and Christmas productions have been presented to our parents and families.
The choir have been out and about singing carols at the Staveley Cricket Club and
our Voice finalists entertained the residents and staff at The Willows Care Home. Years 3 and 4 sang Christmas songs at Morrisons.
We have been to the pantomime at Mansfield to see Peter Pan. We enjoyed a traditional Christmas dinner and had fun at the Christmas Disco, the younger children had a visit from Santa.
Have a look at what the children in our school have been up to this festive season.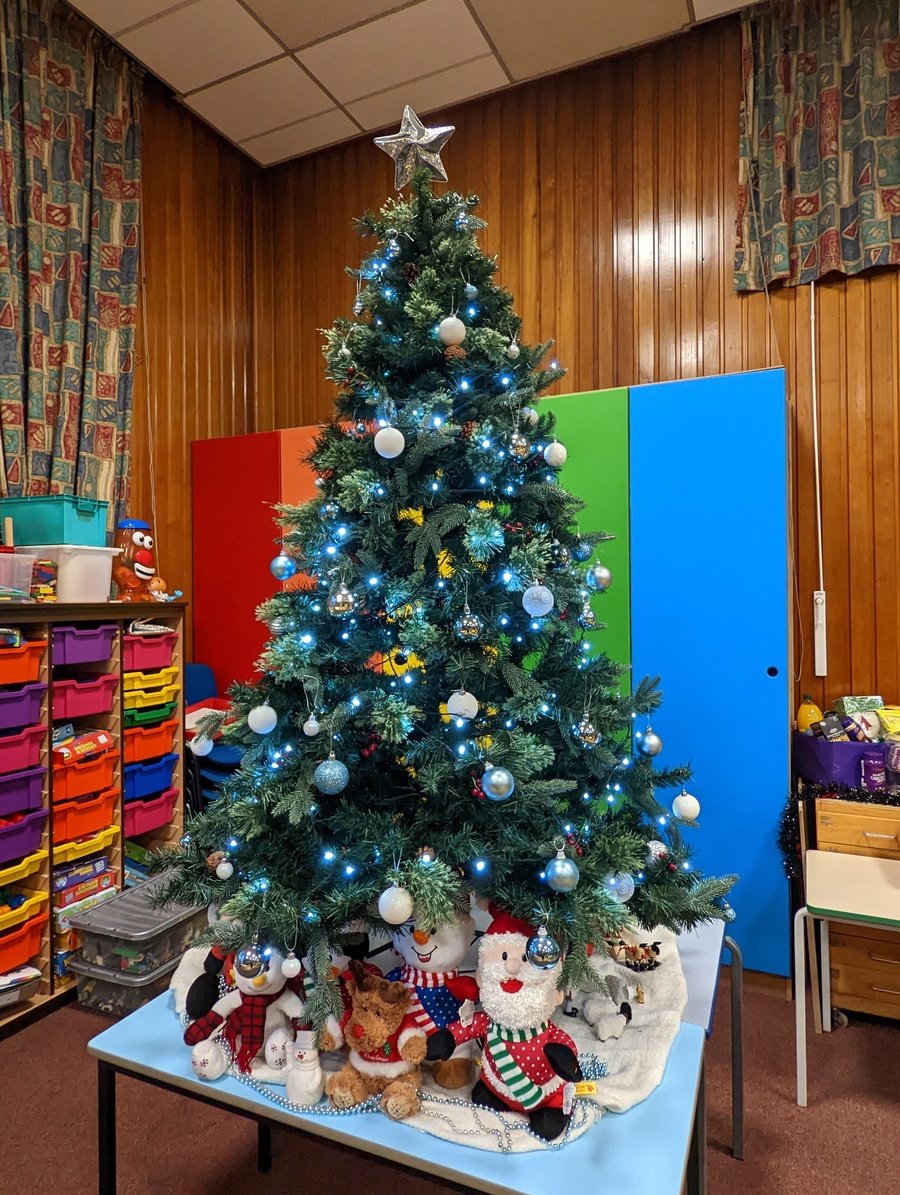 Our fabulous hoops for Christmas 2022 hung proudly in the hall.
Christingle
The children in KS2 made a Christingle to use in their Christmas play.
The orange represents the world, the ribbon represents the blood of Jesus, the candle represents light and the fruit represents the 4 seasons
KS2 Production- "Stable Manners"
Year 6 children singing at 'The Willows Care Home'.
The residents smiled and joined in with the singing and some of them even got up for a dance.
Spreading Christmas cheer in the community.
The Christmas cards were made by Y5 to send Christmas wishes to all the residents and staff .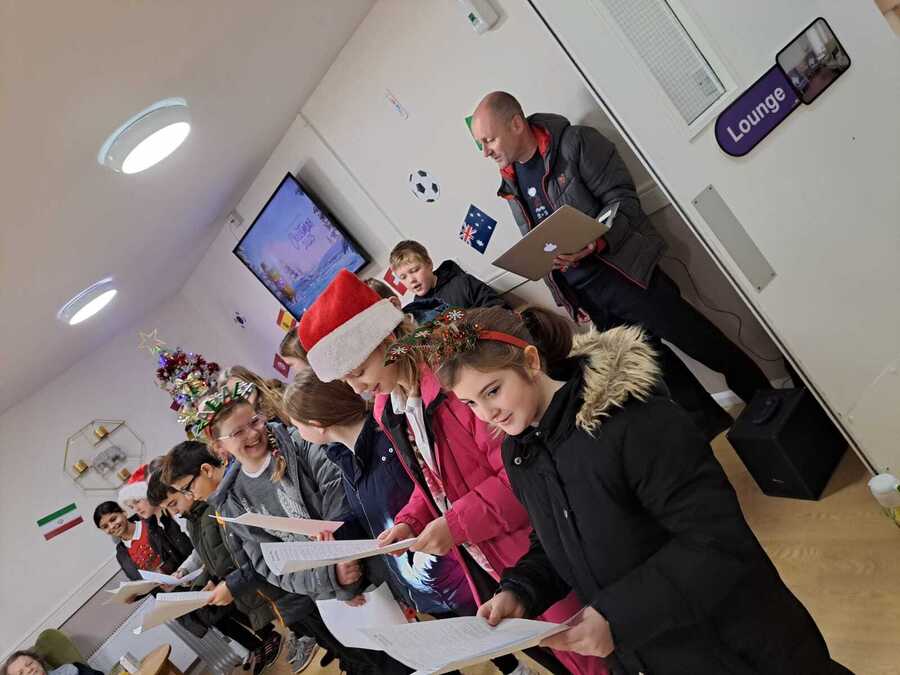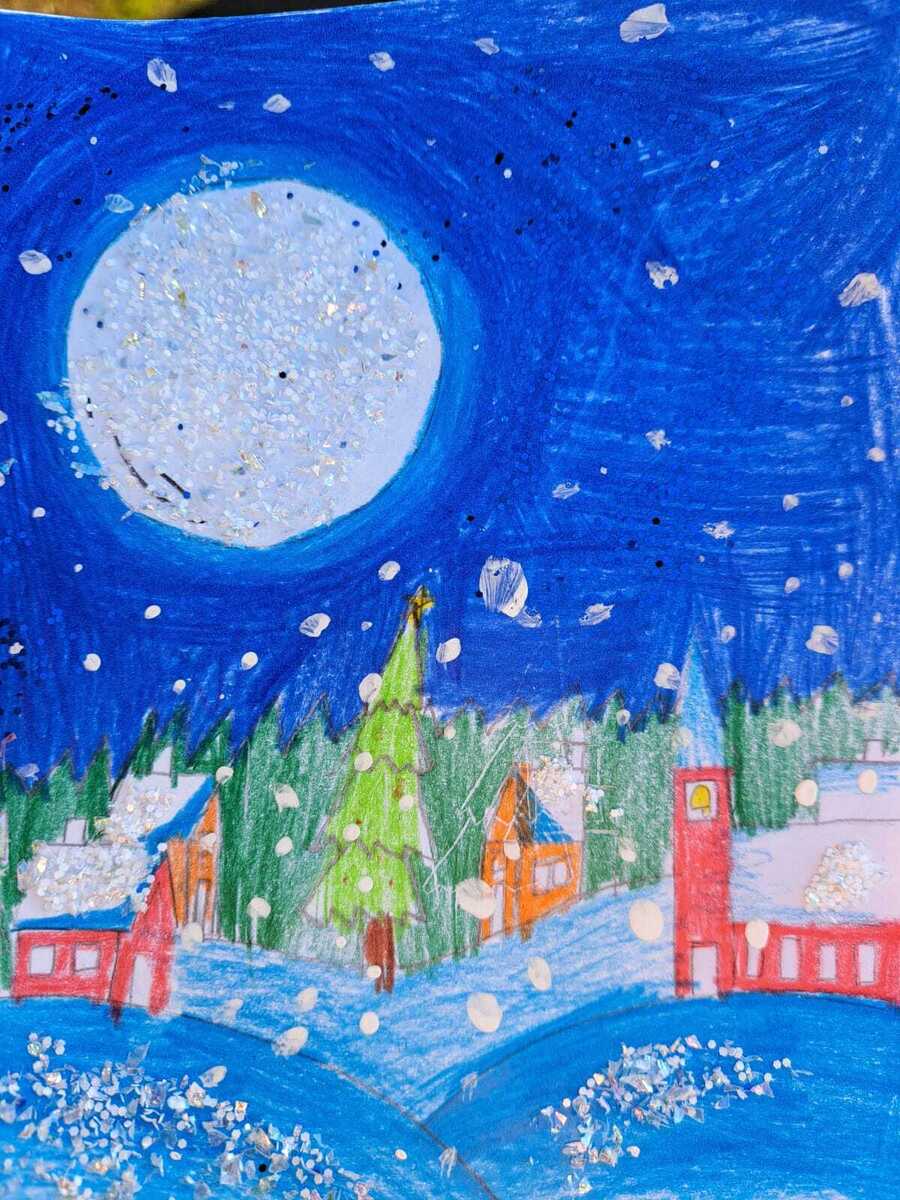 Christmas film afternoon and evening
EYFS and Y1 watched 'The Snowman' and Y2-Y6 watched 'Scrooge-A Christmas Carol'
They all enjoyed popcorn and a drink of orange.
It's Christmas. EYFS and KS1 Production
Christmas Dinner
We all had a fabulous Christmas dinner with all the trimmings.
We enjoyed pulling crackers with our friends, wearing our party hats and telling jokes.
The pantomime at Mansfield- 'Peter Pan'
Year 3 and 4 singing at Morrisons.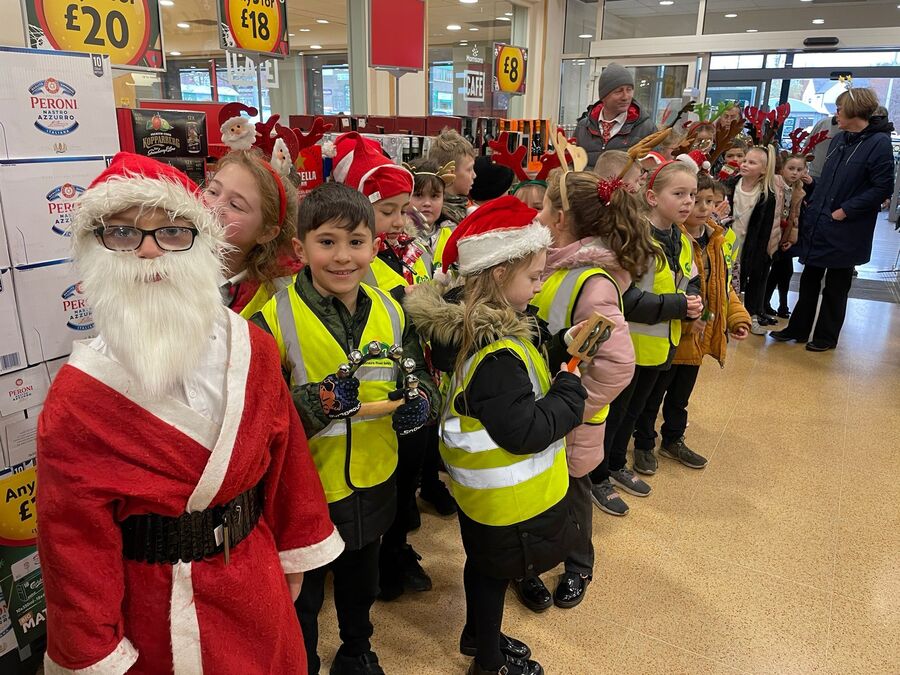 The choir singing at the Staveley cricket club.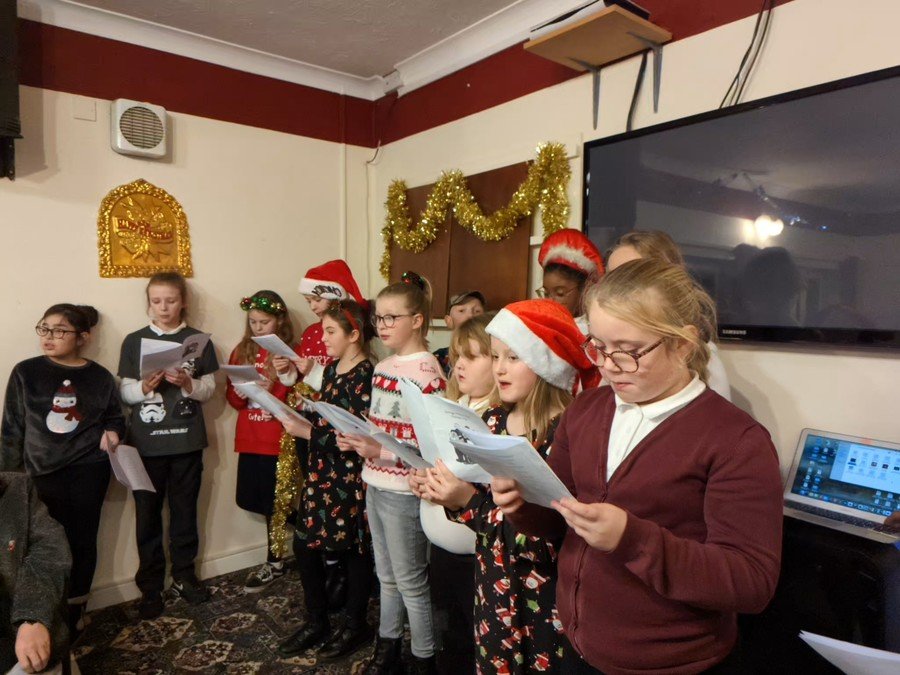 Christmas in our classes.
In Donaldson class the children have been
busy making fabulous heart baubles for their
class tree as well as creating their Christmas cards.
Ahlberg Class have been weaving material
to make the red breast of a robin. We have made Rudolph party hats
We have made our own reindeer food.
Dahl Class have had fun writing letters
to Santa and making Christmas crafts. The children followed a tutorial to draw and colour a winter scenery. They also had fun making reindeer food.
Lampard class used a fork to print a
wreath for their Christmas cards.
We have made Christmas baskets with a chocolicious treat.
The children made Christmassy biscuits.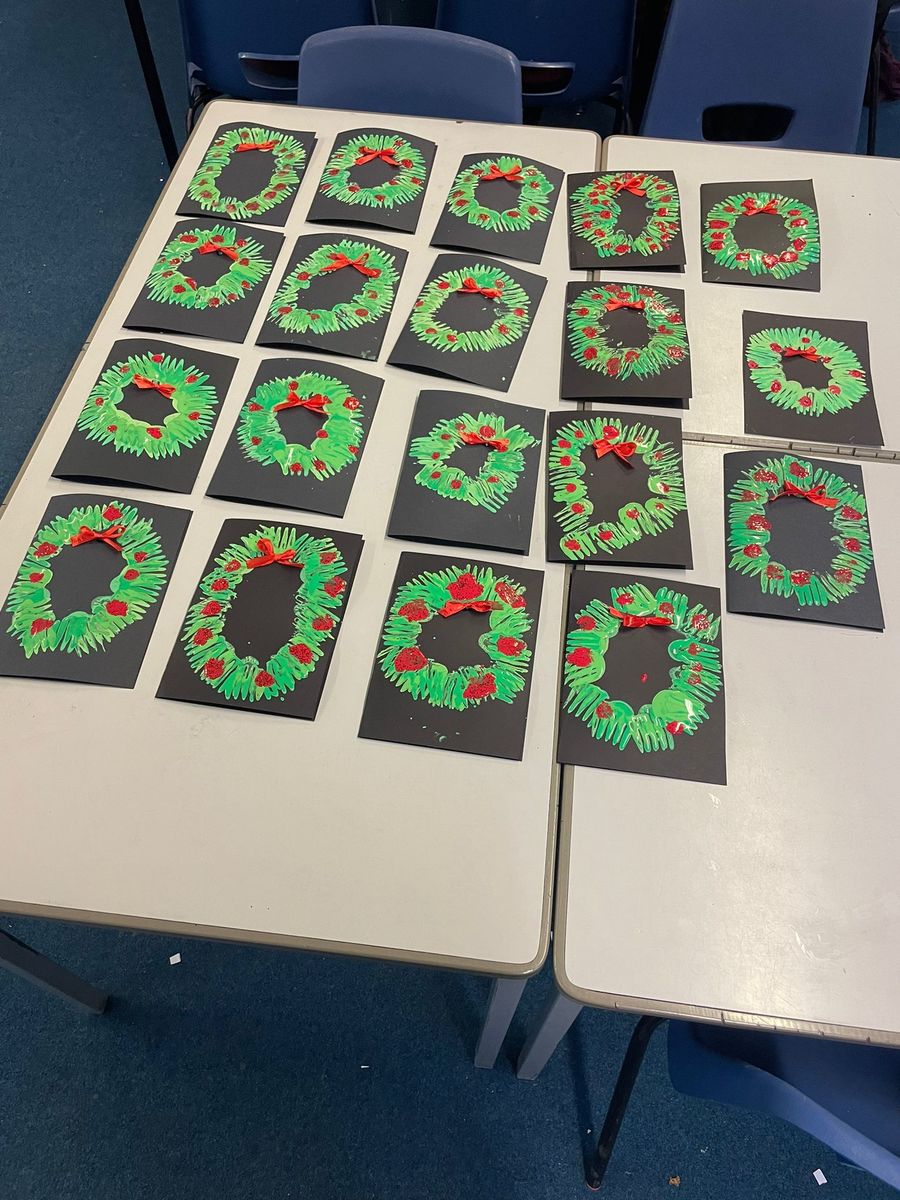 Dickens class have been making lots of Christmas crafts.
Walliams class have designed and made their stockings
for the class Christmas hoop. Lots of fun was had with glitter.
In literacy they read 'The Grinch' they explored what makes their hearts happy.
They had a Christmas pudding treasure hunt and a craft morning.
Morpurgo class used the skill of origami
to make ornaments for our Christmas hoop.
They have also sewn a shape for their calendars ready for 2023
We also made snowman Christmas cards.