Learning to tie a clove hitch knot.
Lashing our sticks to make a frame.
Our natural picture frames
Session 3
Stick pile dash.
In teams they had to try and steal sticks from the nest without being caught.
It was draw with both teams collecting the same amount of sticks.
Session 4
We learned to use junior hacksaws safely. We had to measure and cut four, 20cm pieces of wood ready for an activity next week. We realised that the thicker the stick, the harder it was to saw, but we all safely persevered and got the job done.
Session 5
Mini Shelter building.
We were given a 1m X1m tarpaulin, string, a mat and were allowed to use any pieces of nature to make a shelter for our two Forest School mascots- Forest the bear and Chestnut the monkey. We worked in pairs, at first we found it quite tricky but in the end we made some fantastic shelters- they even passed the leaf fall and waterproof tests.
Session 6
The weather was not kind to us this week. We had our Halloween spooktacular event, but we had to do our session indoors.
We learned to use a variety of tools and techniques to carve a pumpkin.
Some of us did the traditional pumpkin face
whilst others carved animal and alien faces.
We had spooky snacks and drank witch's brew.
The rain held off for us to take photographs with our pumpkin creations outside.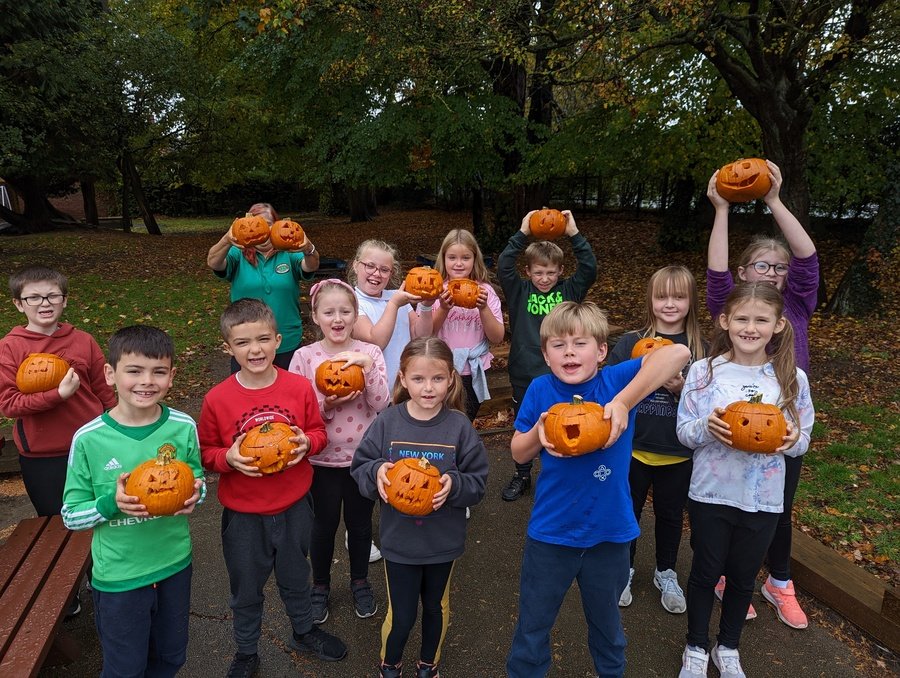 Having a birthday @Forest School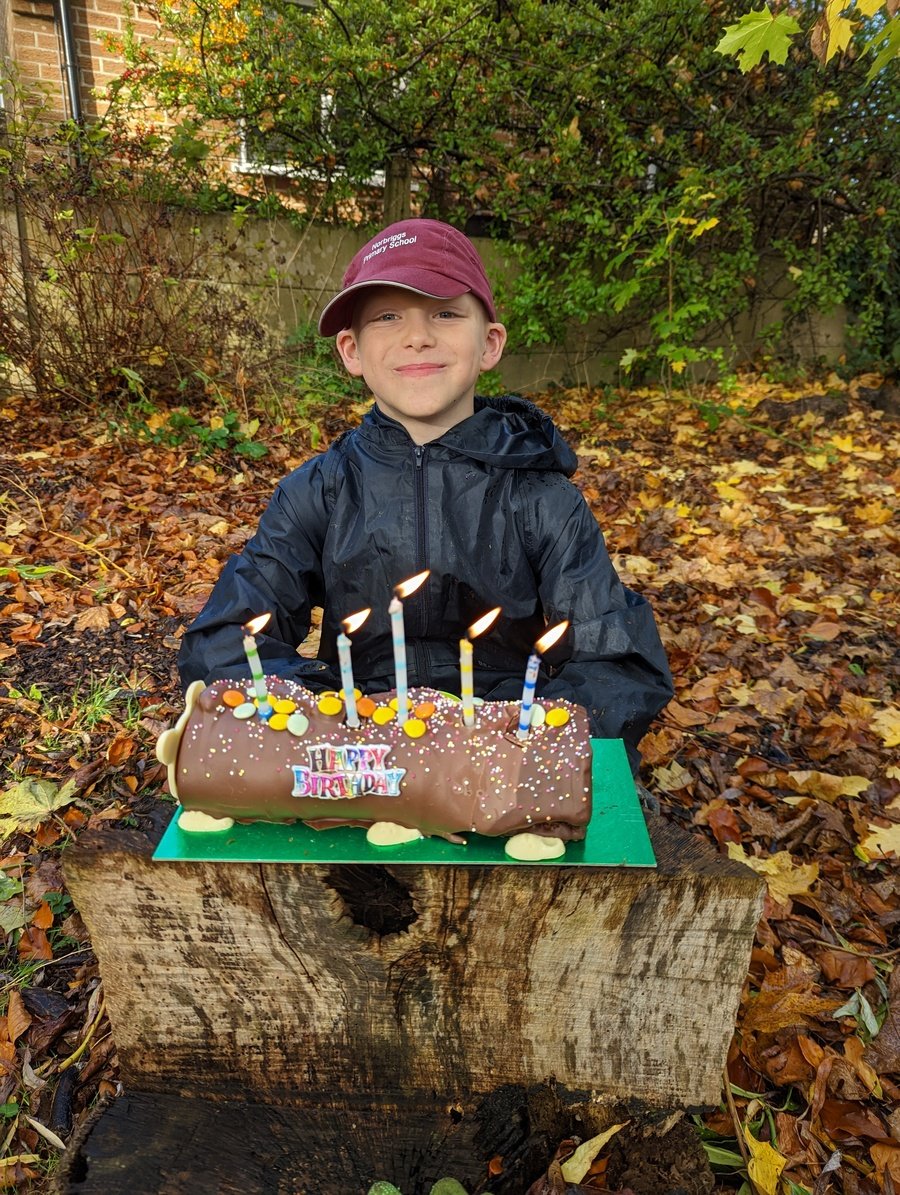 We made use of the Autumn leaves which have fallen from the trees.
We made a massive leaf pile and enjoyed jumping and diving into them.
Session 8
Camp Fire making day. We learned all about how to keep safe around a campfire. We learned how it is important that a fire should be made in a safe distance from buildings and anything which can catch fire easily. We understood that the fire should be kept small and contained within a boundary and be watched at all times. We know to never light a fire without adult supervision and how to put a fire out safely.
Clearing the camp fire circle and creating a safe boundary.
Toasting marshmallows on an open fire
Children were taught how to approach the boundary circle, kneel on one knee for easy movement, use a glove hand to hold the toasting fork with the marshmallow towards the flame and have the other hand behind their back.
We toasted them well and they tasted yummy. We also had hot chocolate, whipped cream and marshmallows. They called it the Forest School Barista.
Session 9
The weather was unkind to us again this week. Torrential rain. We used the sticks we had cut using a saw a few weeks ago to create a wooden star. It was difficult to tie the sticks together to create a star shape but again we persevered and succeeded.
We decorated a wooden disc with a Christmas picture and tied it to the top of the star. We then decorated the sticks with glittery pipe cleaners. We were proud of our efforts.
Session 10
Our final session of Forest School has sadly arrived. We enjoyed our last time in the forest playing some of our favourite games and having free time exploring the forest before the torrential rain cut our session short.
We have all had a fabulous time, we have learned new skills, learned to build positive relationships with each other and improved in confidence and our listening skills. We will miss our time at Forest School. We were presented with certificates and a portfolio of our time during our sessions.