Our Year 6 Leavers-Class of 2021
Wishing you all the best of luck, happiness and success in your new school and for your future.
Our Leavers Montage Video
Our Leavers Party
We had a great time at our leavers celebration party. From a red carpet entrance to a decorated hall. We had a disco and played games, we took photographs in a photo booth with our friends and had a buffet meal and drinks. We were then presented with certificates of the year and a folder with a photo memory book, a message book, an individual photo, class photo and message from the staff and a geometry kit to help us with maths at our new schools. We all got dressed up for the occasion.
Party Time, Photo booths and drinks
Slide to the left- Cha Cha Slide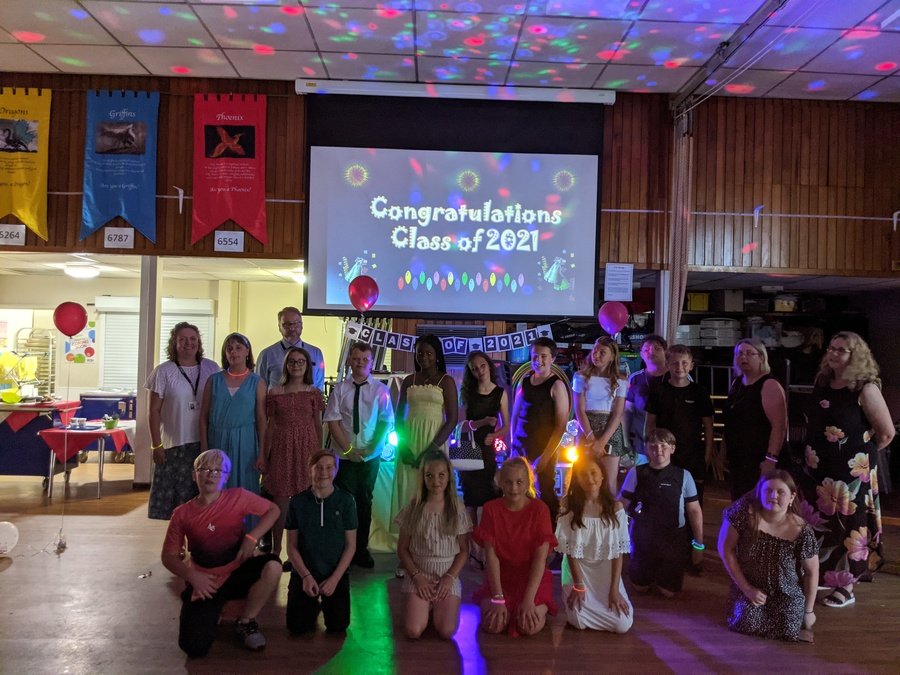 Our Leavers Celebration Assembly
On our last day, our Year 6's had a celebration assembly in front of KS2 children and staff. Each child had a chance to go up on stage and their achievements were celebrated, They watched a slideshow of their memory book and there wasn't a dry eye in the house. They even had a special virtual message from Mr Scragg (as we've never seen him before) he wished the all the children well for their futures and told them that if they worked hard, believed in themselves like we do, they could be and do anything they wanted in their lives.
Leavers Hoodies
The leavers hoodies this year were kindly paid for by the school Fundraising Team. Due to the last 16 months of lockdowns and home learning the children have missed out on so many things we would normally have done in school. They will also miss out on the near future things and many parents from this year group have contributed lots of money towards them during past fundraising events.
The children looked really smart in them and wore them on the last day, having to take them on and off due to the heat. Thank you Fundraising Team
T Shirt signing
The traditional T Shirt signing took place within our bubbles and school staff